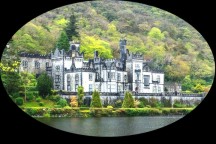 Exciting news: Knights of Ole release date is 5/19/2017, pre-order price avaialable NOW!
Elda C. Dellinger aka JadeMagick
Jade's unique professionally trained voice has captivated audiences for over 30 years.
Jade's first vocal performance occurred at the age of 4. At the young age of 8 she was chosen to sing with a traveling youth choir.
Her Semi-professional career began at the age of 15. In her 20's to early 30's she traveled nation wide as a professional bass player and back-up singer.
Magick holds 2 degrees: one in each music and electronics. Her classically trained backround enables her to perform multi-genres ranging from Celtic, jazz, blues, country to hard rock.
Jade has performed pre-show for Little Richard and played venues as large as 80,000 people.
Magick's original music has recently been in the top 10 charts in the world, online at ReverbNation and Number 1 Music.
Multi-talented, her heart and soul goes into her music. Her passion is performing to audiences of all sizes. Please enjoy!
Indie Review:
Just A Dream Away sounds like a song you'd hear playing over a knight's battle. It brings some gypsy realness to the table, but only the vocals. The music is rather dark meets mystical.
Speaking of mystical, Changeling comes through as a troubadour like track. You can almost hear it redone on a mandolin instead of modern instruments.
The Tween doesn't sound as young as one would think. Instead of youthful arrays, it's very serious and has vivid imagery and brings that storyteller element to the forefront more than ever.
If you're into music that's got this earthy, singer songwriter feel to it, check out JadeMagick .